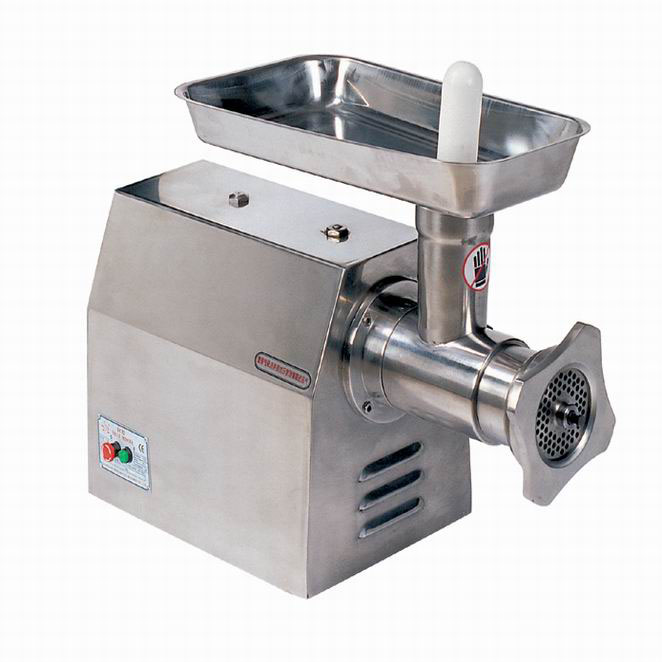 WG22 Meat Grinder
1. Totally-enclosed gear driving, cmpact structure and stable operation.
2. Hygienic food processing is our main gorl. In fact, the food-contacting components and the bodies of meat grinders are all made of premium stainless steel. They feature easy cleaning, smooth lines and elegant appearance without gap hiding contaminants and sharp edge hurting operators.
3. Integral structure of the electromotor to facilitate installation and maintenance.
4. Large meat grinding capacity and high productivity.
Technical Parameters:
Voltage: 220v
Rated Frequency: 50Hz
Weight: 35kg
Power: 0.75kg
Input power: 0.95kw
IPNO: IPX1
Production capacity: 220kg/h
Dimension: 410x240x450mm
©2008 WEIVO® - Satisfactorily Serve