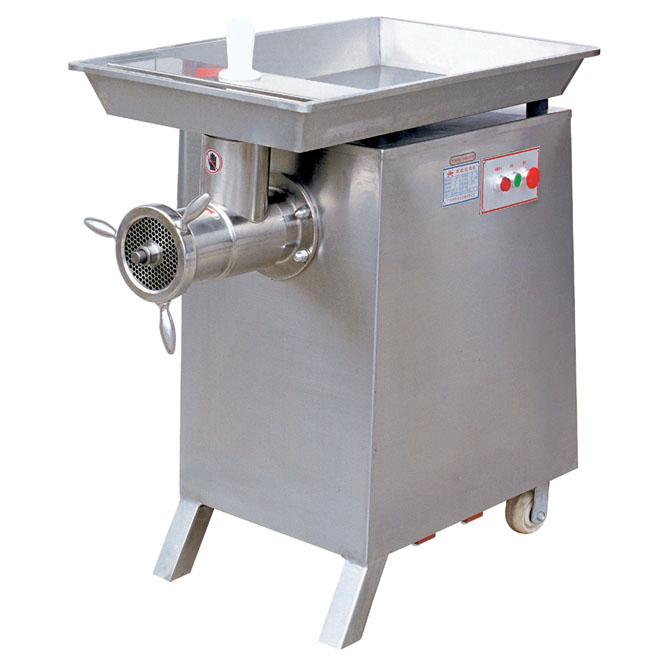 WG42 Meat Grinder
- Adopted belt wheel with chain wheel drive method, structure tight, run calm and easy repair.
- The full stainlesss steel body and meat mincing unit to meet maximun hygiene standard. No sharp corner and gap to reach safty requirement.
- It is equipped with push-button switch, accord with safty quality standard.
- The max yield for the meat mincer is 650kg/h approx.
Technical Specifications:
Voltage: 3~380v
Frequency: 50Hz
Weight: 107kg
Power: 4kw
IPNO: IPX1
Production capacity: 650kg/h
Dimension: 530x1020x950mm
©2008 WEIVO® - Satisfactorily Serve