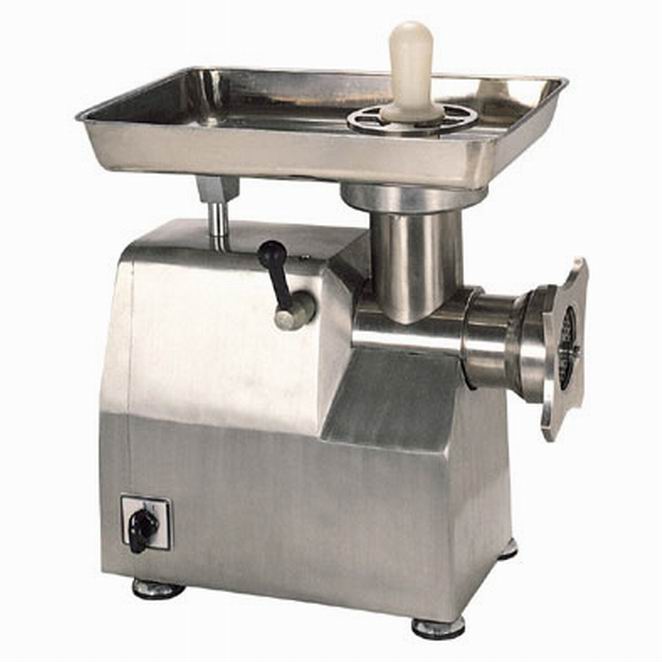 WM32A/B Meat Grinder
Voltage: 380v
Rated frequency: 50Hz
Weight: 76kg
Power: 1.5kg
Production capacity: 320kg/h
Dimension: 530x270x500mm
32A: Outer ardal spray painted
32B: Outer ardal polished

Meat mincing machines are driven through gear system,
this machine is compact in construction, of smooth and reliable running, and good looking.
The parts in contact with meat are made of stainless steel,
and the housing is made of aluminum-alloy, all are in conformity with hygiene standard.
The machines are suitable for meat mincing in hotels, restaurants, kitchens and canteens.
©2008 WEIVO® - Satisfactorily Serve